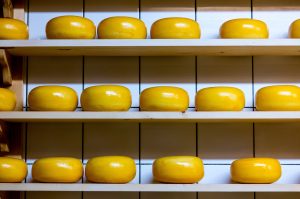 Ingredients:
1½ cups grated cheese.
1 tablespoon flour.
1/3 teaspoon salt.
1/8 teaspoon mustard.
A pinch of cayenne.
3 eggs whites beaten stiff.
Directions:
Add flour and seasonings to cheese, fold in whites of eggs, shape in small balls. Roll in fine cracker crumbs and fry till golden brown in deep hot oil. Remove from oil and allow to drain on paper towels.
Recipe from Fifty-Two Sunday Dinners
By Elizabeth O. Hiller
Published 1913