The Real Pioneer Killer
Christian Calhoun

History books today have painted the Oregon Trail as a wonderful story full of trails, songs around the campfire and Indian fights. However, the Oregon Trail was so much more. One of ten people would die soon after they started the trek across the country towards Oregon, Utah and California. They often followed guides who only traveled there once and thought they could do it again. And many pioneers often took the same exact route, except for unfortunate pioneers such as in the Donner Party.
Most of the pioneers who began their journey started it with plenty of guns and ammo as they thought the biggest danger would be the uncivilized and dangerous Indians who didn't favor the newcomers. What they quickly discovered was the Native Americans were not the biggest thing they should have concerned themselves with after-all. In fact, it proved to be something they had not yet experienced; Cholera!
Now Cholera is most often caused by feces entering water sources, but it can also come from food. And as the Oregon Trail became more and more famous the country itself became a place full of dangerous bacteria. As mentioned above many people died and most of them met their fate with the help of diseases. These diseases infested underground where pioneers were buried and quickly spread throughout the country with the help of rains, floods and pioneers. Several outbreaks at a time were common and many families were affected by the mysterious and painful sickness.
When people referenced Cholera, this included a wide variety of diseases as the people's knowledge on sickness and germs was limited. However, during the late 1800's more and more doctors and scientists became aware of how deadly Cholera was and they learned how they could fight it! This revelation began to save more and more lives, especially upon the discovery of germs by the French microbiologist, Louis Pasteur. Other important historical figures who began researching modern medical practices were Joseph Lister who was an English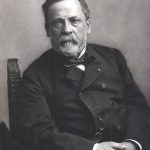 Surgeon and Robert Koch who was a German physician.
These intelligent decisive characters really influenced the way young doctors, physicians and scientists thought of their world. Medical research changed but the number of lost pioneers did not. Unfortunately, their discovery of germs was some time after the age of wagons and river crossing. But thankfully, treatment for Cholera is relatively simple and doesn't require surgery or emergency care. But you will need plenty of clean water and a clean environment, patience, sleep and prayer.
Today Cholera is still a mystery and no vaccine has been invented to stop it. But there are ways to treat it to get better. The best treatment for the Cholera was simply to drink as much fluids as possible to keep from being dehydrated. Fortunately, today, we have antibiotics and various medicines to help as well.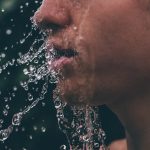 There were many accounts of accidents and Indian attacks that happened in route to Oregon but history clearly tells us who the biggest and most feared killer of them all was and remains to this day, Cholera. Of course, there are other diseases like Cholera that affect families worldwide, especially those families who cannot change their current living environment or the water they drink for better and safer alternatives. They continue to experience devastating losses like those experienced by the pioneers hundreds of years ago.