Morale on the Oregon Trail Part 2
Christian Calhoun
Dancing, reading God's Word, playing music, and throwing frisbee were all wonderful past-time activities the pioneers enjoyed during the age of Manifest destiny. But those weren't the only activities the pioneers took part in. Music and dancing can get boring after doing it so many times, so they needed to quickly come up with things to keep themselves from going crazy. So, we'll go over some more things the pioneers did to keep the morale up.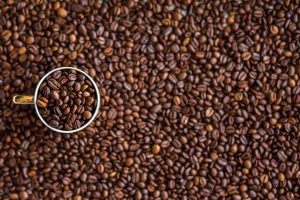 Just like today, pioneers favored certain types of food. They used coffee to hide the after-taste of water found along the trail. Cornmeal, bran, and bacon lasted a good while if taken care of, but these all got old after about 3 weeks of eating nothing but these few items. The pioneers probably missed the comforts of home cooking so whenever they had the chance to get a helping of canned goods their morale probably went from -30 to 100! Food can really affect a person's mood,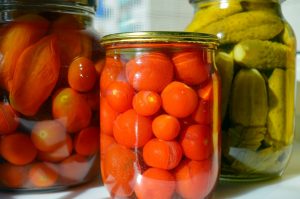 and a person's health. If you only eat bacon for a while you can contract several health issues like scurvy as well as other common illness from not eating healthy foods. Fresh fruits and vegetables was another wonderful treat. Pioneers rarely found these even when they came upon a fort. And at forts along the way the food was extremely pricey, and money was not expendable for many of the weary travelers.
This may not seem very encouraging but running away from a disease and making it to the safe environment of Oregon was one of the reasons many pioneers left places like Independence, Missouri. Unfortunately, during the 1850's there was a cholera breakout which stimulated the idea of leaving one's old home to build a new one. Other factors for leaving the dull rural city places in the original states were the California Gold Rush. Many bachelors and young dreamers left for riches beyond their imagination with barely any supplies. And their only morale booster would be their hopes and dreams, temporarily squashed by the reality of how hard the trail really was.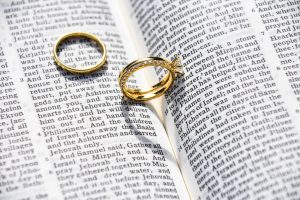 There was a lot of religious persecution for groups such as the Mormons who found relief in states such as Utah. They left their old homes to establish communities in Utah which allowed religious freedom. When they found the items left behind on the roads by pioneers who could not bring their sentimental belongings, they gathered the unwanted furniture, belongings, and wagon parts to sell them. They established this business near Salt Lake City. This might have boosted the morale for the Mormons, but unfortunately this caused bitterness between settlements of the Mormons and other religious groups.
Along the Oregon Trail, one of the happiest occasions was when a couple decided to wed. This proved to be a happy time and a short break for the group. The wedding was most often held at forts, river-crossings, and starting places such as Independence, Missouri. And although they would not reach their new home for the next several months, new couple's love for each other often kept the morale high enough to last them until they arrived at their destination.
Births was another joyous occasion. This meant it was time to break out the needle and yarn, which was another enjoyable pastime.
Frisbee was not the only game pioneers participated in. Card games were a common sport to bring along the trail, and an enjoyable activity to partake in at the end of the day near the warm campfire. Poker has been around since the early 1800's but there is no recorded evidence that suggests this particular game was a favorite among pioneers. And although gambling has been around since the early beginning of mankind, gambling on the Oregon Trail was risky as they often needed what they kept.
And although very few pets survived the trail and made it through to Oregon and other states like Utah, there have been several occurrences described in journals on how brothers had gone out to hunt and brought back a "pet" trophy. Eliza Ann McAuley's notes stated her brothers had returned from a hunt with a pet squirrel. The squirrel stayed with them until they left the mountains where her family had been staying. Unfortunately they lost the squirrel when it's cage rolled down the mountain.
One of the strangest noted pets was an antelope, who had also been found by Eliza's brothers. Her brothers were leading their cattle to find more grass while near a river crossing when they found Jenny, a wild antelope, which they brought back for their sisters. Both Eliza and her sister Margaret cared for the motherless antelope and grew to love the wild pet. The wild pet also grew affectionate towards the girls and followed the Pioneer group, escaping death several times from other pioneers who mistook it for a wild antelope. Jenny became so attached to the girls that when they went out of sight Jenny would cry and bleat for them to return. Unfortunately, neighboring Indians didn't know the antelope belonged to the girls, and caught the wild antelope with the help of their dogs.
They offered apologies and even tried to pay for the skins but were refused. They left soon after as they were afraid of the pioneers. This greatly saddened both Eliza and Margret, who wrote in her diary, "We have met with a sad loss today."
Most people don't consider this a morale booster, but many pioneers recorded the joy they felt when they got to see historical sites such as Chimney Rock, Independence Rock, and even Soda Springs.
W. Nesmith wrote in his journal, "After breakfast, myself, with some other young men, had the pleasure of waiting on five or six young ladies to pay a visit to Independence Rock," "Facing the road, in all splendor of gun powder, tar and buffalo grease, may be seen the name of J. W Nesmith, from Maine, with an anchor."
Wilford Wildruff said, "We examined the many names and lists of names of the trappers, traders, travelers and emigrants which are painted upon these rocks. Nearly all the names were put on with red, black, and yellow paint. Some had washed out and defaced. The greatest number was put on within a few years. Some of them were quite plain of about 30 years standing"
From sights to pets, food to games, the pioneers found ways to keep themselves amused and happy. Some kept going, others turned back, but the effect made by the pioneers still stands today. Oregon is
populated, as well as California and Utah with the help of our ancestors, the pioneers. And even to this day, their wagon ruts leave a mark across the prairie, proof of one of America's most amazing movements in all of history.
Read Part 1 Morale on the Oregon Trail for more information on how the pioneers kept the morale high!
And if you want to read about the amazing sights which can be found along the Oregon Trail, check out Historical Sights on the Oregon Trail.