Imbibe! Updated and Revised Edition:
Crystal Calhoun
The newly updated edition of David Wondrich's definitive guide to classic American cocktails.

Cocktail writer and historian David Wondrich presents the colorful, little-known history of classic American drinks–and the ultimate mixologist's guide–in this engaging homage to Jerry Thomas, father of the American bar.
Wondrich reveals never-before-published details and stories about this larger-than-life nineteenth-century figure, along with definitive recipes for more than 100 punches, cocktails, sours, fizzes, toddies, slings, and other essential drinks, along with detailed historical and mixological notes.
 
The first edition, published in 2007, won a James Beard Award. Now updated with newly discovered recipes and historical information, this new edition includes the origins of the first American drink, the Mint Julep (which Wondrich places before the American Revolution), and those of the Cocktail itself. It also provides more detail about 19th century spirits, many new and colorful anecdotes and details about Thomas's life, and a number of particularly notable, delicious, and influential cocktails not covered in the original edition, rounding out the picture of pre-Prohibition tippling.
This colorful and good-humored volume is a must-read for anyone who appreciates the timeless appeal of a well-made drink-and the uniquely American history behind it.Perigee Books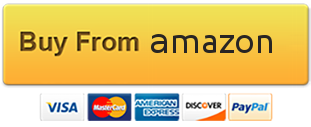 ---
We are Amazon affiliates and from time to time we will include recommended resources like this one. We hope you'll give it a try.