The Modern Pioneer's Guide
Crystal Calhoun
Shelf stable stovetop recipes, herbal remedies, 72-hour kit planning & long term camping tips.
A refreshingly different approach to cooking and preparedness
Have you ever wondered what you would do if the power goes out or you must cook outside? This guide has the answers you are looking for!
This helpful resource guide includes:
-Stovetop recipes for every occasion
-A Conversion chart for basic measurements
-Cleaning and personal care remedies
-Emergency supplies
-Sanitation solutions
-Complete lists of ingredients
-And so much more!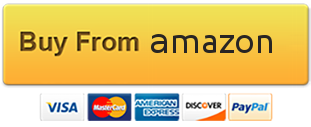 ---
We are Amazon affiliates and from time to time we will include recommended resources like this one. We hope you'll give it a try.