The Pioneer Cookbook
Crystal Calhoun
The Pioneer Cookbook: Recipes for Today's Kitchen returns us to a simple
time when food filled our souls and everything was made from scratch. This book contains over 200 pioneer recipes adapted for today's kitchen. Each recipe uses everyday ingredients and includes easy to-follow instructions.
Some of the mouthwatering recipes in this book include:
* Dutch oven chicken
* Traditional beef stew
* Apple butter
* Potato salad
* Hoppin' john
* Pioneer lettuce salad
* Homemade noodles
* Buckwheat pancakes
* Irish soda bread
* Poblano enchiladas
* Grandma Checketts' Cherry Cake
* Applesauce wedding cake
* Pumpkin pie
* Peach cobbler
* Honey cookies
* Bread pudding
* Salt water taffy
* Dried apples
* Beef jerky
* Blackberry jam
Whether you're making fried chicken, buttermilk biscuits, apple pie, or dill
pickles, you'll love the recipes in this cookbook!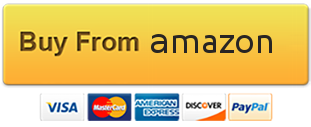 ---
We are Amazon affiliates and from time to time we will include recommended resources like this one. We hope you'll give it a try.